About Jane
Jane's background
Having come to a deep understanding that healing happens so easily and naturally in the presence of love, Jane's work continues to lead her from one area of research to the next in a wonderfully unexpected and organic path. She established her Somatic Programmes in 1994, and her on-going research and practice has shown how we most definitely have the capacity to create a life that is beyond our survival patterning and the influence of past experiences.
Jane's focus of research has been on the connection between breath, somatic patterns, and fluid body dynamics. Her work is based on the principal of 'listening for the health' as the access to supporting wellbeing.
"Everything comes to us that belongs to us if we create the capacity to receive it."
Rabindranath Tagore
Collaborations and Partnerships
Jane regularly collaborates with others to offer creative inquiries. Being passionate about the inter-relationship between awareness, body mind, and our emergent self-expression and relationship with the world, she works together with her husband Mudimo in OKWellbeing, facilitating workshops that develop awareness through somatic practices, using breath, movement, rhythm, somatic coaching, and psychotherapy. Jane also facilitates Continuum for psychotherapy as supervision and resource with Paul Harris, and Continuum Flow retreats and training with Cherionna Menzam-Sills.
Jane is also on the faculty of the Integrative Bodywork and Movement Therapy training founded by Linda Hartley, teaching in the UK and Russia, and currently is on the Board for ISMETA (International Somatic Movement and Therapy Association).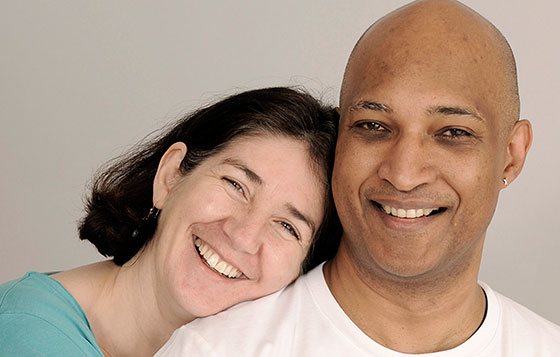 As an integrative breath therapist, Jane co-founded the integrative breath training 'InBreath' in June 1998. In 2007 she established a post-graduate programme, 'Conscious Breath in therapeutic Practice' which integrates Somatic Practices and Conscious Breath. Jane also co-founded the Somatic Movement Gathering in the UK with Mari Winkelman, focusing on building the community, and developing the practice, of Somatic Movement Education. She is a member of the Knowing Body Network.
Jane's qualifications
Touch Skills Training for Trauma, with Kathy L. Kain.
NeuroAffective Touch

®

, with Aline LaPierre.
Board member of ISMETA
Faculty member for IBMT
Registered SEP (Somatic Experiencing Practitioner), Peter Levine Somatic Trauma.
Discipline of Authentic Movement, Circles of Four Programme.
Infant and Developmental Movement Patterns and Body Systems from BMC

©

, Authentic Movement and Somatic Psychology, Dip IBMT - Institute for Integrative Bodywork and Movement Therapy (Linda Hartley)
MA in Dance and Somatic Wellbeing: Connections to the Living Body, UCLan.
Continuum Wellsprings Programme, Emilie Conrad and Robert Litman.
Authorised to teach Continuum by Emilie Conrad Da'oud.
Butkeyo for adults, Butkeyko Breathing Association.
Somatic Trauma Therapy, Babette Rothschild.
Craniosacral Therapy for Mothers and Babies, Sheila Kean.
Post-graduate diploma in Biodynamic Craniosacral Therapy and on-going advanced CPD courses, Karuna Institute.
Certificate in Therapeutic Application of the Arts: Institute for Arts in Therapy and Education.
Integrative Breath Therapy trainers programme, BRS.
Conscious Breathwork Practitioner Training, LRT Creative Seminars and Bob Mandel.
BA (Hons) Design, Heriot Watt University.
"Having had the privilege of listening to the cranial tides of Emilie Conrad, the founder of Continuum, I forever gave up my notion that our being is at all limited. I was blown away by the realisation that my concept of how fluid moves within us was utterly limited. Listening through touch to her fluidity opened me up to a new dimension of what is possible as an expression of life."
Jane
"Working with Jane is refreshing, inspiring and never dull. Her genuine and gentle approach to work enables me to feel safe and accepted for who I am." - Enrico Pinna.
Links
ismeta.org - International Somatic Movement Education and Therapy Association.
Supports organizations that provide training in somatic movement disciplines, promotes professionalism in somatic movement education and therapy through advocacy and maintenance of a registry of practitioners.
Creates gatherings to celebrate existing practice in Somatic Movement and to discover and nurture emerging and developing practice.
authenticmovementcommunity.org - Authentic Movement Community.
For connection and information-sharing; includes a directory for peer-to-peer connections, ads for programs and workshops.
jdsp.coventry.ac.uk - Journal of Dance & Somatic Practices.
A twice-yearly international journal for scholars and practitioners researching the relationship between dance and somatic practices and its influence on the performing arts.
---